As Hinduism and Buddhism were born in India, a part of idols are objects of belief by both believers.
Following image is one of them.
It's called Ganesha by Hinduism. Or it's called Kangi-Ten by Buddhism.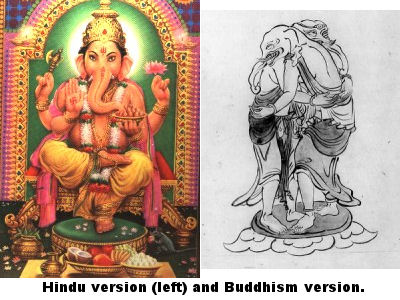 (Elephant head and human body.)
I went to Matsuchiyama Shoden temple.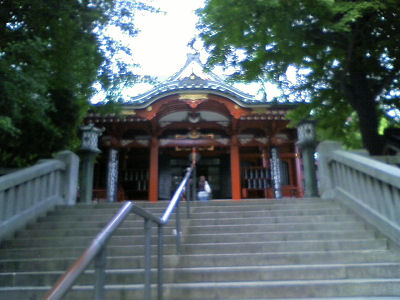 In Buddhism, he is the symbol of happy married life, blessed with children, well-being of one's family and a brisk business.
His emblem is the crossed two radishes like a thigh shape.
I mean, happy married life means… Do you know what I mean?:)
But wishing having children is important problem as wife and husband.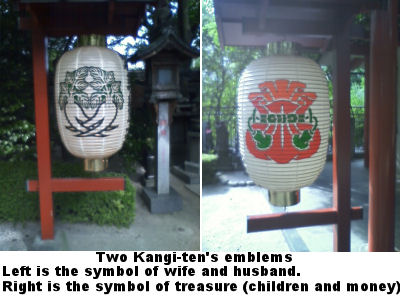 (at Matsuchiyama-Shoden temple in Asakusa, Tokyo)
As a result, they will be blessed with children and well-being of their family. If they had wonderful life, they would work hard (a brisk business).
For that reason, he is the sign (symbol) of happiness.
But, as his character is a little sexual one, almost temples are not opening him to the public.
By the way, there is special sweets for Kangi-ten. It's called Seijoh-Kangi-Dan. It's the oldest sweets in Japan.
The only one Japanese sweets shop is making this sweets in Kyoto!!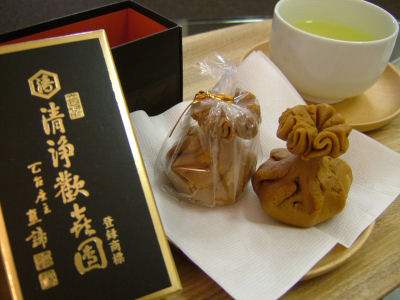 I've ever eaten this. It's good taste!